Mute Swan Reflection - Echoes of Narcissus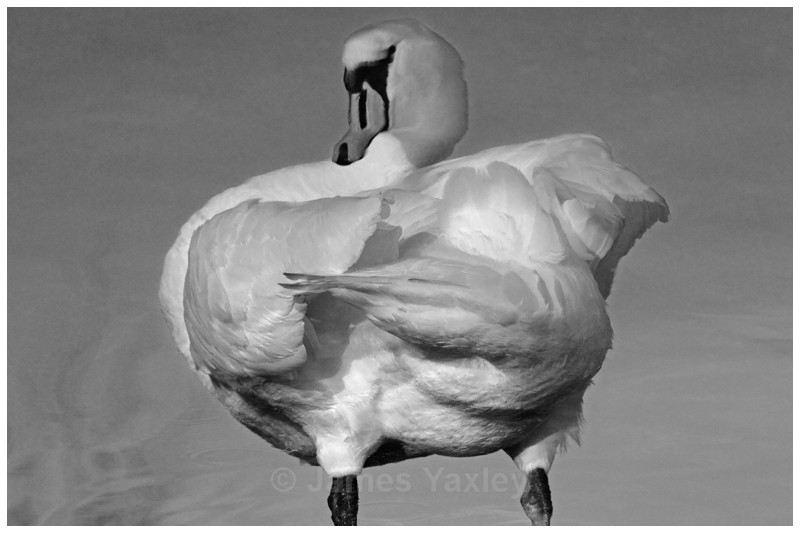 Shortlisted BWPA 2013 (Top 300) - Portrait Category
A reflection of a Mute Swan (Cygnus olor) in Little Broad at Whittlingham Country Park, Norwich, England. Reflections usually include the subject to provide context but in this case I decided to leave the actual Swan out of the frame. The reflection looks like the subject in places but the distortion around the Swans head and face reveal that this is in fact reflected light on water and not the Swan itself. Although the reflection cannot exist without its subject this looked strong enough to break free from reality and gracefully swim across the lake. However, like Narcissus the Swan appears captured by its own reflected beauty.