Mute Swan amongst the Silent Reeds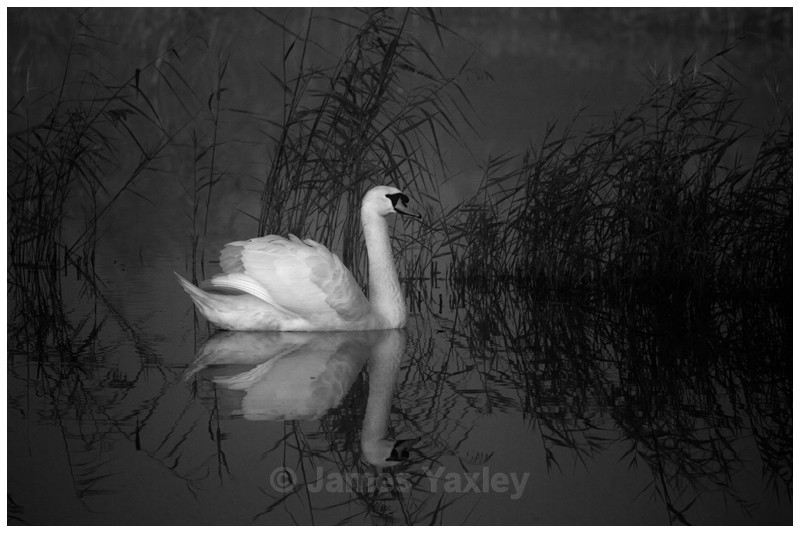 Shortlisted BWPA 2013 (Top 300) - Habitat Category
Early one Autumn morning this male Mute Swan (Cygnus olor) appeared in front of Fen Hide at Strumpshaw Fen in Norfolk. The wind was non-existent which left the mist hanging around the silent reeds and the water undisturbed. Perfect conditions for an atmospheric reflection. Most people were waiting for Otters, Kingfishers and Bittern and ignored this common bird. I converted the image to black and white which helped lift the Swan out of the doldrums of the breathless atmosphere and into a clear vision of beauty.