Heron on Reed and Water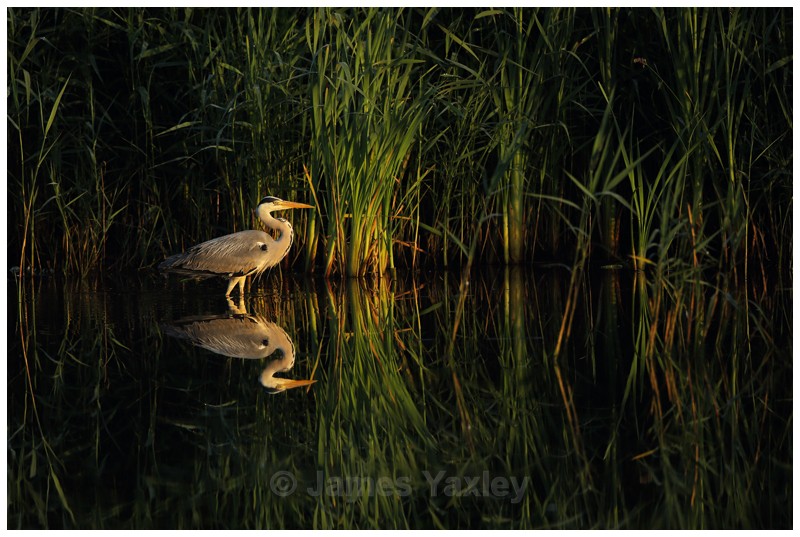 Shortlisted BWPA 2014 - Habitat Category
A Grey Heron reflected in its Broadland habitat of reed and water. The wind was light and the water was still which was perfect for reflections. Patiently, I watched as the Heron silently emerged from the shadows. I captured the image as it became illuminated by a spot light of early morning sun like an actor entering stage left.