Common Darter on Wheat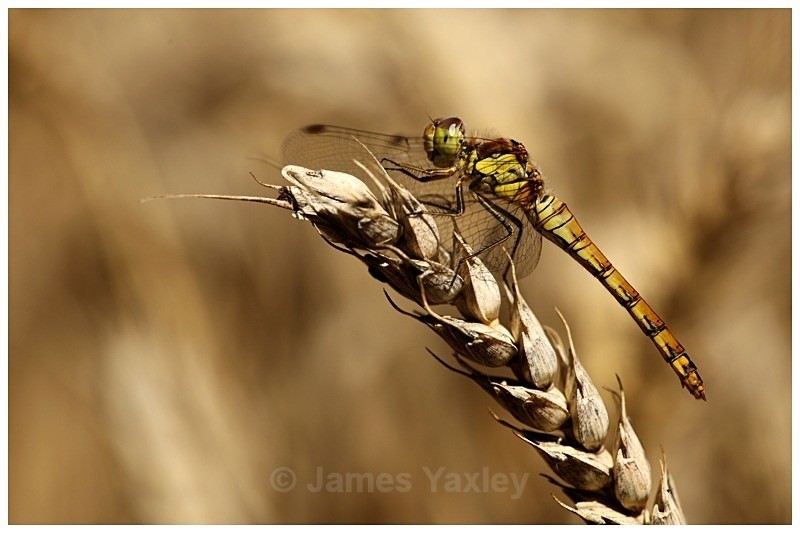 Sortlisted BWPA 2011
Living Landscape/Connectivity Category
Common Darter (Sympetrum striolatum) resting on a head of wheat at Strumpshaw Fen, Norfolk, England. The cultivated field occupies an area between the Nature Reserve and the village providing a valuable transitional habitat, especially at its fringes, bordered by hedgerow and copse. The Wheat provides a sturdy perch on which to prey on small insects.